TutuApp Download
---
Do you wish to enjoy more apps and tweaks on iOS than what you are just given? But not ready for iOS jailbreak yet? No needs to worry as you have TutuApp Installer to enjoy thousands of third-party apps and tweaks going beyond the stock frame but staying on the stock. It is impressive to hands-on. To know why to read on.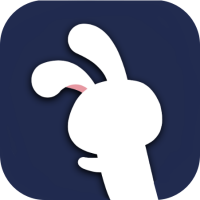 How to Install TutuApp?
Method 1: Install TutuApp for iOS
Download the profile on your iPhone or iPad
Continue with Allow and then Install TutuApp profile. Make sure you enter the passcode when required
You can now use TutuApp as desired
Note: If you do not see the app icon on the home screen, go and repeat the steps to run the installation back.
Method 2: Install TutuApp for Android
Even Android users can use TutuApp with the APK file. Here are the steps.
Download the TutuApp APK
Once it is finished with download locate and launch the APK file to run the installation
When it is complete, you can enjoy TutuApp by starting it from the Home screen
Method 3: Install TutuApp for Windows PC and Mac OS
At last, here you are about how to install TutuApp on Windows and Mac.
Download the TutuApp APK file on the PC
Then download NOX Android emulator on the PC
Go to NOX Player and install Tutu APK App
Open the APK file on the desktop and load it into the NOX Player
Now you can use TutuApp on Windows PC and Mac
Common TutuApp Errors:
TutuApp is one of the supporting third-party installers you have for the best app experience. But who can guarantee its 100% success? Yes, there can be several issues depending on various factors. So please take a look at them are follow up with easy fixes.
White/Blank Screen or Grey Icon:
White/Blank Screen or Grey Icon is one of the commonly reported issues which can easily fix-up.
Go to iOS settings from the device
Select Safari and go to clear website data
You will now find the screen back to normal
Unable to Verify App:
NUnable to Verify app, is another issue you find commonly among the users, which is due to an unverified source.
Delete TutuApp from the device and reinstall on the device
Open Settings > General > Profiles
Now tap on the TutuApp certificate and Trust from the settings
Close settings and you are now ready to work with
System Error:
System Error is another error we often get reported from TutuApp users which can easily recover.
Remove the app from the device and reinstall on the device
Switch off the device and turn on
Search for TutuApp settings and look for the updates. If there is any, install the update
The system error will no longer interrupt
Cannot Download TutuApp:
Download error for the TutuApp is another issue that comes so often. And luckily this can be easily fixed.
Delete TutuApp from the device
Reboot the iOS device
Install TutuApp again and enjoy
---
Profile Installation Failed:
Profile installation failure comes when Apple servers are being overloaded with traffic. You can wait for a few hours as the very first recovery for this. But if you still fail, I hope the following steps will work.
Enable Airplane mode on the iOS device
Go to Settings > Safari > clear history and website data now
Close the Settings app and disable Airplane mode
Wait a few minutes and try the app installation
Untrusted Developer Error
Users those who face the error of Untrusted Developer can resolve it by simply trust it.
Firstly navigate to the Settings app > General
Select Profiles and Device Management
Go to the app certificate and Trust it right away
Now close the Settings app and check if the app works appropriately
---
How to delete TutuApp?

SThere are two ways to remove TutuApp from the device as follows.
Method 1 – Settings
Go to Settings app and then General > Profiles sections respectively
Find out the specific profile and tap on it
Select Remove Profile option
The app will no longer remain
Method 2 – Delete TutuApp icon
Arrange the TutuApp icon to the device Home screen
You should press and hold until all icons on the Home screen will start wiggling
Now you can tap on the cross mark on the TutuApp icon to Delete it
---
Frequently Asked Questions
Is TutuApp safe?
Yes, it is safe to install. But as recommended, you should download through the official source. It updates regularly to keep as a secure application. If you are anxious about safety, having a virus guard would be supportive.
What is the difference between TutuApp VIP vs VIP membership?
Remember that both options got VIP features for users. But the VIP app will no longer perform until there is an updated version. Behind that, users can create a membership account of VIP and then use it on whatever device even without pay after the first payment.
I already have TutuApp VIP. How do I get VIP privileges on version 2.0?
This is for those who are with TutuApp version 1.8 to version 2.0. You can log in or else register for the membership. But when you are with any previous version, you should contact customer service to link the membership. For that, you have to prepare your UDID and UID numbers there.
Can I use TutuApp VIP on Android?
TutuApp VIP can only use on iPhone, iPad and iPod Touch. So you cannot use it with your Android device. Though you will arrange the VIP package on an Android device, you will count as a free user and can only use the same features of a free user.
Can I get a discount when I renew?
It would be best if you were a VIP member. And make sure that your membership has less than 60 days ahead. So you will be able to get a discount of 10%.