Cydia Download iOS 13
---
NOTE: iOS 13 released to the public by Apple.
iOS 13 is Apple's next generation mobile operating system update ready to debut at the WWDC that is planned to be held in June. The latest update rumored to feature many powerful features and improvements aiming at the highest iOS experience for 64-bit iPhone and iPad Devices. But will all that make Jailbreak iOS 13 less interesting? Looking for the answer, let us get into all updates about the next iteration of the Apple mobile operating system together with Cydia Download iOS 13 updates.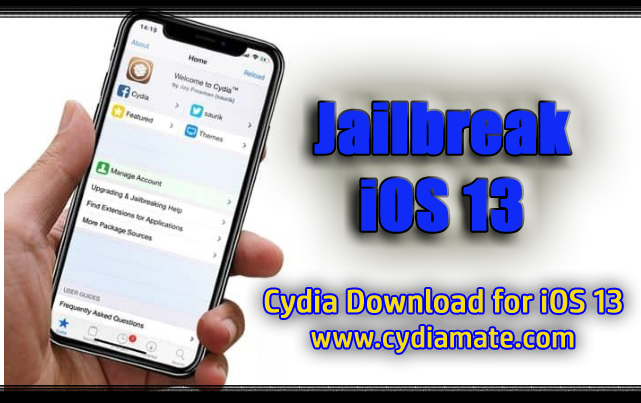 Jailbreaking never gets old in the chapters as it gets renewed with time. So with every new operating system update, we hear new stories about jailbreak and Cydia. With no difference, iOS 13 jailbreak is now ready to turn a new page as with the dawn of Apple's latest iteration for mobile operating system But when and how is not planned and signed yet as we are still away from the reach of iOS version. So what could be the future of jailbreak and Cydia iOS 13?
---
Cydia Download App

---
What to expect with iOS 13 Download?
The next massive update going to run on all the 64-bit iPhone and iPad devices is now under development at Apple. Although we are very much limited to the facts at this moment, the things exist simply draws a picture of what exciting features it could bring over. There will be Dark Mode, new features to iPad and many more. Considering all the updates so far, here we list down the promised iOS 13 features so far making you easier to plan through.
New Dark Mode
New "Find My" app that combines both Find My iPhone and Find My Friends
Changes in Apple Books and the Health app
Improved Safari for a better browsing
New iPad specific features like redesigned Home, multiple windows for apps and more
And with all the comments so far, we find people with great interest in new dark Mode. This will be a massive update to the users through a fresh experience. And the same votes go to iPad specific features promised with iOS 13 as there were some interesting changes in the previous year as well. So let us wait and see how Apple going to take advantage over the ones existing.
---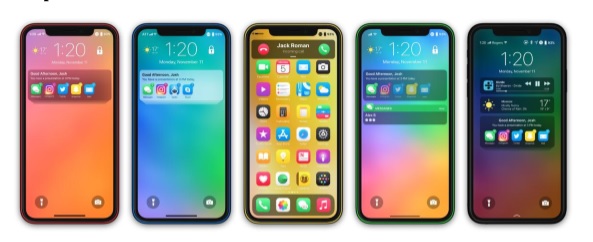 What is the state of iOS Jailbreak and Cydia?
The current state of iOS jailbreak is quite interesting with the support of iOS 12 jailbreak updates. In fact, there are two working jailbreak tools at the moment supporting through iOS 12 to iOS 12.1.2. The first update was from the team Pwn20wnd under Unc0ver iOS 11- centric update. It came as a beta with limited A12 (X) device support. But it confirms Cydia package installer support at the end verifying the quality of complete iOS jailbreak. And even when the tool updates officially, the support and the qualities have remained.
Sooner than later from the update of Unc0ver, we came to know a new tool as Chimera Jailbreak from CoolStar-led Electra. The tool came officially out following semi-untethered jailbreak. So you are required to proceed through Cydia impactor tool here just like all the semi-untethered jailbreaks came so far. And it also supports the same firmware category from iOS 12 to iOS 12.1.2. But here, it includes complete A12(X) device support, unlike the previous tool. But instead of Cydia, it supports the Sileo package installer for tweak injection.
While we have proper tool support for iOS 12 up to 12.1.2 jailbreak, we find no update to further. But we have demonstrations like iOS 12.2 jailbreak from KeenLab just to show there are more possibilities wait for more work to have done. So the upcoming path to jailbreak and Cydia seems pleasing. But we still could not forecast how that will affect Jailbreak iOS 13.
---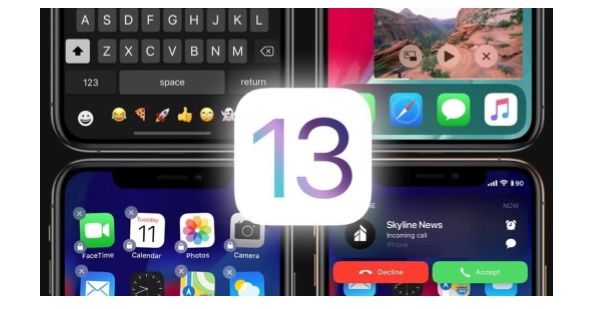 Jailbreak iOS 13 Updates
With every new operating system version, we find Apple working for more exciting and useful features. But that does not make jailbreak less interesting. iOS 13 Jailbreak is now winning the attention around being the next big chapter for all Apple devices. But it is too early to make any predictions as we have very limited information at the moment about the whole iOS 13 updates.
About Cydia Download iOS 13
The reason for jailbreaking is Cydia Download through which you get a whole new level of iOS experience. Cydia allows downloading and installing a lot of Cydia apps and tweaks to get with the best of your iPhone and iPad by moving over the stock restrictions. So wait for the chance to Cydia Download iOS 13 for making your latest operating system even more powerful in its capabilities. We invite you to stay signed to all the updates and catch everything around jailbreaking Apple's next-generation mobile operating system update.