Cydia Download iOS 13.3
Download Checkra1n jailbreak for Mac and Ra1nstrom Helper for Window PC
Unc0ver for Window, Mac and Linux.
---
With the latest update of jailbreak and Cydia with Checkra1n Bootrom-based jailbreak update, we are brought back to the jailbreak scenario. Thanks to the update of jailbreak, iOS 12.3 to iOS 13.2.2 is benefited with jailbreak and Cydia supporting a wide range of devices. But it does not support Cydia Download iOS 13.3. Then what will be the update to Jailbreak iOS 13.3 when Apple updates the operating system? Let us get into all the updates about jailbreak so far and lined ahead.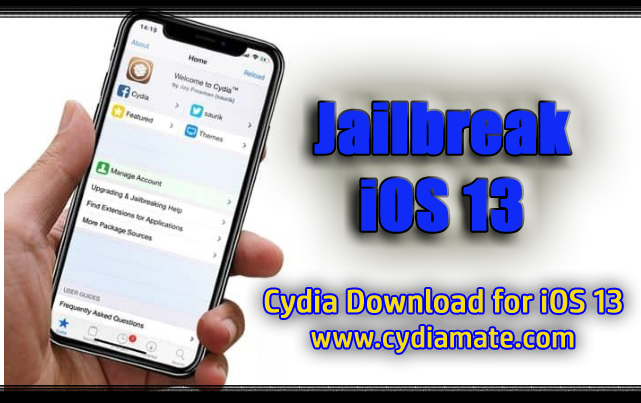 iOS 13.3 as the next major release
Continuing the fastest operating system cycle Apple is now focusing on the iOS 13.3 release. This will be the third major operating system update to iOS 13 iteration bringing more features and functions to the complete iOS experience.
By now you can Download iOS 13.3 in beta 2 which is updated to both developers and public testers by now. The latest beta has come about a week later from the first testing version. Together with the iOS beta, we see tvOS 13.3 beta 2 and also watchOS 6.1.1.
---
Cydia Download App

---
As a major operating system update to iOS 13, iOS 13.3 has a number of significant changes and improvements. In fact, iOS 13.3 features a new option in settings to disable Memoji keyboard if you do not like to see it all the time alongside the Emoji keyboard. And as a new update, you can now see communication limits through screen time with the access to see time limits depending on the contacts. Not only that, there are more changes to spot on iOS 13.3. And with more updates ahead, we could expect even more.
Jailbreak iOS 13.3 Updates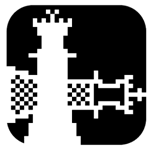 When it comes to iOS jailbreak, the latest piece of news updates is Checkra1n which the Bootrom exploit-based jailbreak for iOS 13. This is the very first public iOS 13 jailbreak so far that is based to a powerful exploit. And as you might have already aware, the exploit checkm8 is the base to checkra1n which is found hardware vulnerability in Apple devices which Apple could not easily cover.
So as long as Apple would not recall its hardware, the checkm8 exploit would remain exposed to the public giving a big opportunity for jailbreak developers. With no change, we could expect iOS 13.3 jailbreak sooner than later when Apple makes the update public. In fact, Apple could not patch the exploit just like they used to do with another operating system update so far. So in that way, iOS 13.3 would not be a patch to the exploit but will be another firmware to extend the jailbreak wings. So Checkra1n is the most powerful jailbreak update we found so far which has a lot of opportunities ahead but no threats.
Unc0ver advanced jailbreak tool released for iOS 13.3
Unc0ver jailbreak released recently that supports for iOS 11 to iOS 13.3. This jailbreak tool compatible with Windows, Mac and Linux. You can download it by using following link.
---
Checkra1n Windows version released. Download Ra1nstorm Helper to your Windows PC
Checkra1n is the latest news coming in the jailbreak community with only support through Mac OS at this tool beta stage. But if you want to process through checkra1n jailbreak on Windows or Linux, the solution works around is Ra1nstorm Helper. That is a program you could download in order to configure a Linux Ubuntu setting automatically to run checkra1n jailbreak from a virtual machine. You can Download Ra1nstorm Helper for about 2 GB in weight. And it is totally free in downloading and comes at a 100% free frame. In download, make sure you follow the right source as many serve malware over the system.
Ra1nstorm Helper supports in four regular updates starting from the first release 0.9. And then it has continued the updates 0.9.1, 0.9.2 and 0.9.3 now as the latest fixing a number of concerns including VFIO issues. So no more trouble having no official Checkra1n support as Ra1nstorm Helper comes smart here preparing the environment to run Checkra1n and exploiting the iOS device in a Mac OS virtual machine. Stage 1 contains the Windows setting up leading to Linux environment while stage 2 contains the Linux sector, preparing the Mac OS VM and configures IOMMU/VFIO automatically.
About Checkra1n Jailbreak iOS 13
Thanks to the discovery by the developer @Axi0mX, Checkm8 exploit came to the public changing the scope of iOS 13 jailbreak. With the fine compatibility through A5-A11 devices, checkm8 is found influencing on a wide device range. In that way, the current update of Checkra1n jailbreak supports from iPhone 5s to iPhone X making a lot of users benefited with jailbreak and Cydia after a long time (not including iPad Air 2, iPad Pro and 5th Generation iPad). And the interesting part here is the jailbreak supports up to the latest iOS 13.2.2 starting from iOS 12.3. So if you are in between the compatibility category, you are with so much of luck to experience this unbeatable jailbreak. But remember, Checkra1n is still a beta jailbreak update although released in the public. So if you are planning to hands-on, you are recommended to follow the right path.
Update: Checkra1n jailbreak v0.9.3.2 update is the latest now available bringing a fix to reported userspace bug. This has affected only for some devices and has found a minor issue. Anyway it is now resolved with the latest update making your checkra1n jailbreak iOS 13 a fine experience
iCloud Bypass with Checkra1n Jailbreak now possible.
Now Checkra1n jailbreak has the ability to unlock iCloud or iCloud Bypass Activation Code. All you have to do download the file and go through the simple process. iCloud Bypass with Checkra1n jailbreak step guide provided below and follow the all the steps correctly. This tool compatible with iPhone 5s to iPhone X as well as support for the latest version iOS 13.3.
Cydia Download iOS 13.3 Possibilities
Checkra1n jailbreak confirms its support to Cydia Download at the end of the jailbreak processing. Although we are not yet spoken out the compatibility through the other app installers (Cydia Alternatives like Sileo), we are confirmed the support to Download Cydia. So anyone follows successful checkra1n jailbreak from iOS 12.3 to iOS 13.2.2 can Download Cydia at the end from checkra1n loader app. If we get the support extended to jailbreak iOS 13.3, we could be able to get Cydia Download iOS 13.3 very soon. But until the confirmation arrives, you will have to wait hopefully.
Checkm8 and iOS 13.3 jailbreak
As repeatedly stated, checkm8 is a powerful bootrom exploit that Apple could not cover with a software update. In fact, it is found a hardware bug that brings an effect on A5 to A 11 devices as long as the exploit remain untouched. So in that concern, those who will run iOS 13.3 on iPhone 5S to iPhone X will probably get the chance of jailbreak iOS when Apple releases the update. So keep your fingers crossed and wait to jailbreak Apple's next operating system update. This going to be semi-tethered as the checkra1n continued so far which requires a computer to boot jailbroken.
Conclusion
With the update of Checkm8 exploit by Axi0mX, a golden era has arrived to the jailbreak community. In fact, you can now jailbreak up to the latest iOS 13.2.2 now signing in targeting the compatible devices (iPhone 5S to iPhone X). As to the facts so far claimed, checkm8 exploit based checkra1n will update to Apple's continuous updates making the latest software jailbreakable and have Cydia. So let us wait for jailbreak iOS 13.3 bringing Cydia Download iOS 13.3. Then stay tuned to get more to checkra1n.
Have you downloaded and tried latest checkra1n jailbreak for your iOS version or wait for Checkra1n to come out of beta? Leave us a comment about your views on the latest jailbreak status based to checkm8 hardware bug.