Cydia Download free for iOS 9.3.5
Get latest updates of iOS 9.3.5 jailbreak, cydia download and install
---
iOS 9.3.5 is a security update Apple released over iOS 9.3.4. But you find no feature alterations in iOS 9.3.5 apart from security improvements to all iPhone, iPad and iPod Touch models. So that the update is only suitable for none jailbreaker party at the moment. In fact it comes patched previous jailbreak exploits used for iOS 9.2-iOS 9.3.3 jailbreak making the update only worth for none jailbreakers. At the moment we have seen some jailbreak developers demoed cydia download for iOS 9.3.4 and iOS 10 beta 8. But as no jailbreak updates are yet confirmed for iOS 9.3.5 version. If you find iOS 9.3.4 with bugs and issues or iOS 9.3.3 jailbreak troublesome, you can upgrade to iOS 9.3.5 via OTA or manually through iTunes. It comes addressing important flaws of iOS to strengthen iOS security.
---
Phoenix Jailbreak iOS 9.3.5 Updated!
A new jailbreak update to 32-bit legacy devices now working successful bringing Cydia Download opportunities back to iOS 9. The jailbreak dubbed "Phoenix", for which thanks shared to Siguza and tihmstar in reveal of the exploit while equal credits shared to mbazaliy, qwertyoruiop and jk9357 in considering the jailbreak as a successful tool project.
Phoenix jailbreak works to the same semi-untethered rules which came notice in the recent chapters bound to conditions of rebooting, jailbreak expiry, IPA signing over Cydia impactor Download and every little condition around. And remember it only workable for 32-bit devices that runs on iOS 9.3.5. And as the jailbreak works on the end release of the 9th iteration, there is no update above patching the exploit overhead 9.3.5 which is a useful fact for those who are with the benefits.
For more info about Phoenix jailbreak
iOS 9.3.4 signing is now closed by Apple, introducing two updates above. In that way iOS 9.3.5 and iOS 10 are now signing. But downgrade rights to iOS 9.3.5 would only be accessed probably for a little time ahead. Until Apple make the note you can downgrade to iOS 9.3.5 from iOS 10 latest.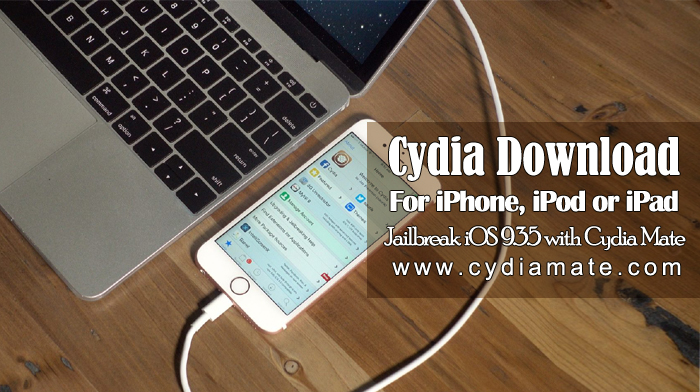 ---
Jailbreak iOS 9.3.5 - Cydia Download iOS 9.3.5
Apple released iOS 9.3.5 unexpectedly just like iOS 9.3.4. And as it is a security update with a different security frame the previous Pangu 9.2-iOS 9.3.3 is no way usable for iOS 9.3.5 Cydia Download. Once the tool confirmed we guarantee to share all download links for jailbreak iOS 9.3.5.But at the moment there is no acceptable way to Cydia Download on iOS 9.3.5, iOS 9.3.4 and also iOS 10.
---
Cydia Download App

---
iOS 9.3.5 Cydia Download and Install with Luca
As an inevitable role in jailbreak Luca marked his name on iOS 9.3.4 jailbreak. He has proven Cydia Download on iOS 9.3.4 releasing a picture evidence. But for iOS 9.3.5 we found no demonstrations yet on Cydia download and install.
As Luca is not ready for public tool releases just like jailbreak legends iH8snow and i0n1c, may be he is keeping iOS 9.3.5 jailbreak exploits for testing purpose. In that way he is only to encourage jailbreak teams like Pangu for a proper Cydia iOS 9.3.5 solution. Once the tool confirms we will share Cydia Download links for iOS 9.3.5.
Luca Jailbreak Update: Luca Todesco has successfully demoed iOS 10 jailbreak twice. He started saying iOS 10 beta 8 jailbreakable and then another video released for the final iOS 10 jailbreak. As to his work this is once again a semi-untethered jailbreak works across 64-bit device models. And it is a powerful clue for Cydia Download iOS 10 possibilities that can keep us waiting for a soon tool release.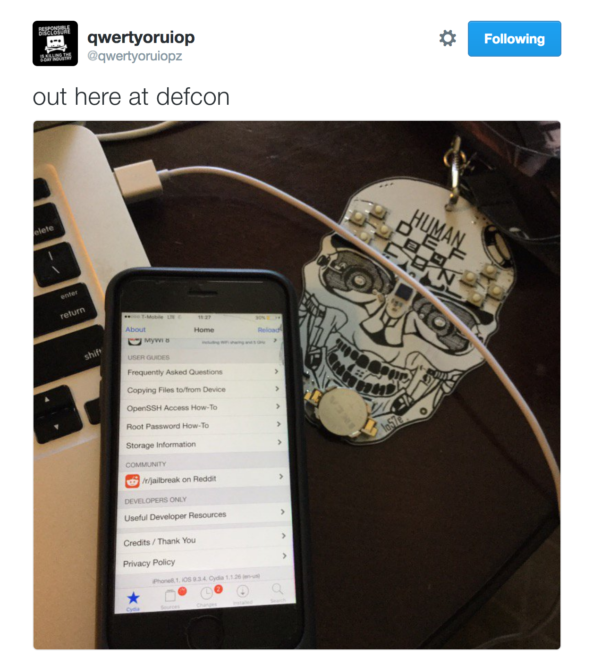 ---
Possibilities for Cydia iOS 9.3.5 Download by Downgrade
Apple signing iOS 9.3.5 together with latest iOS 10. But you have no right to downgrade iOS 9.3.4 or previous version that is with jailbreak access. In that way if you have upgraded to iOS 9.3.5, you will have to wait for a proper Cydia Download solution for iOS 9.3.5. And downgrading is anyway not possible for jailbreakable iOS 9.3.3.
Note: iOS 10 is the latest now Apple signing. If you want to downgrade from iOS 10, it is currently possible to iOS 9.3.5. But there will be no change in the Cydia download state as both iOS 9.3.5 and iOS 10 are not jailbreakable.
---
Pangu/PP Jailbreak for iOS 9.3.5 - Jailbreak Updates
Appreciations to Pangu/PP jailbreak we currently have a working jailbreak for iOS 9.2-iOS 9.3.3 that working for semi-untethered mechanism. It only works for 64-bit device range but grant full functional Cydia Download iOS 9.3.3.
As the versions above iOS 9.3.3, iOS 9.3.4, iOS 9.3.5 and latest iOS 10 also have no jailbreak rights yet. But as Pangu is in the right form with previous iOS 9.3.3 jailbreak, we could expect Cydia Download iOS 9.3.5 updates soon. In that way subject the the way Pangu finds iOS 9.3.5 exploits, let's get ready for jailbreak iOS 9.3.5.
---
How to prepare iDevices for iOS 9.3.5 Cydia Download?
iOS 9.3.5 jailbreak will drop as soon as Pangu finds working exploits. So here is how to get prepared for a smooth Cydia Download iOS 9.3.5.
Space for Jailbreak App - Remove useless applications and prepare sufficient space prior to jailbreak app installation
iTunes or OTA - You can simply head Settings > General > Software Update to upgrade your iDevice to iOS 9.3.5 via OTA. But we recommend manual installation with iTunes where you would find no interruptions or clashes with Pangu jailbreak app
Need a Backup - Jailbreak comes with risk of wiping your device's data. So make sure to have a complete backup with help of iTunes or iCloud
Disable Find My iPhone - The option "Find My iPhone" is needed to disableformer to jailbreak. And you can re-enable the feature once the jailbreak process is done successfully.
Consider battery strength - If you start jailbreak with low battery strength, it will interrupt the smooth Cydia iOS 9.3.5 download on your iDevice. So make sure to have at least 50-60% battery strength before you move for the process
---
iOS 9.3.5 Supported Devices
iPhone 4s/5/5c/5s
iPhone 6/6 Plus/6s/ 6s Plus
iPad Models
iPad Pro Models
iPad Air models
iPad mini 2/3/4
iPod Touch 5th and 6th Gen
---
iOS 9.3.5 Jailbreak and Cydia
Pangu is responsible for upcoming iOS 10 jailbreak updates. Once Pangu 9.3.5 tool updated, we promise to share all genuine download links for a full functional Cydia Download.