Cydia Download and Install on iOS 10.0.2
Cydia Download for iOS 10 updated news in detail
Jailbreak iOS 10.0.2 not possible yet
---
About 10 days after iOS 10 public release, Apple seeded iOS 10.0.2 addressing important fixes in Apple's latest operating system. Most interestingly iOS 10.0.2 too has come with no developer or public beta just like its previous minor update iOS 10.0.1. And it supports all iPhone, iPad and iPod Touch models that work compatible with iOS 10. Unlike the commendable iOS 10 that houses mass feature upgrade, iOS 10.0.2 primarily an update focuses on fixes. Most notably iOS 10.0.2 install claims to solve iPhone 7 audio bug reported with latest iOS 10. Apple now signing iOS 10.0.2 via OTA and manually through iTunes. Even though iOS 10.0.2 comes with no extra features or security enhancements, it addresses:
Issue with headphone audio controls temporarily not working
Problem when enabling some app extensions
The matter which crashes photos when switching on iCloud Photo Library
Since iOS 10 showcased at WWDC, iOS 10 Cydia Download came with a keen interest. And by no we find number of Cydia Download attempts on iOS 10/iOS 10.0.1/10.0.2. But still find no official confirmation on a tool announcement. There we take on the responsibility of sharing genuine links for Cydia iOS 10.0.2/iOS 10.0.1/iOS 10, once the tool is confirmed.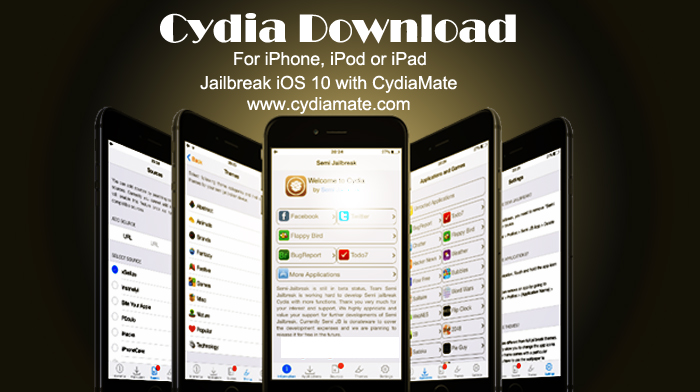 ---
Jailbreak Approaches iOS 10/iOS 10.0.1/iOS 10.0.2
.
Developer iH8snow Cydia Download demo with iOS 10 beta 1
Team Pangu with a working iOS 10 jailbreak and Cydia Download at MOSEC 2016
Luca Todesco released "YaluX" demonstrating Cydia iOS 10 (iOS 10 beta 8) with a one-tap jailbreak technique
Luca Todesco demonstrated Cydia substrate support for iOS 10 experimenting on an iPad running final iOS 10 build
Developer Luca confirmed Cydia version 1.1.26 on an iPhone 7 tweeting a picture proof
---
Cydia Download App

---
iOS 10.0.2 Cydia Download and Install with Luca Todesco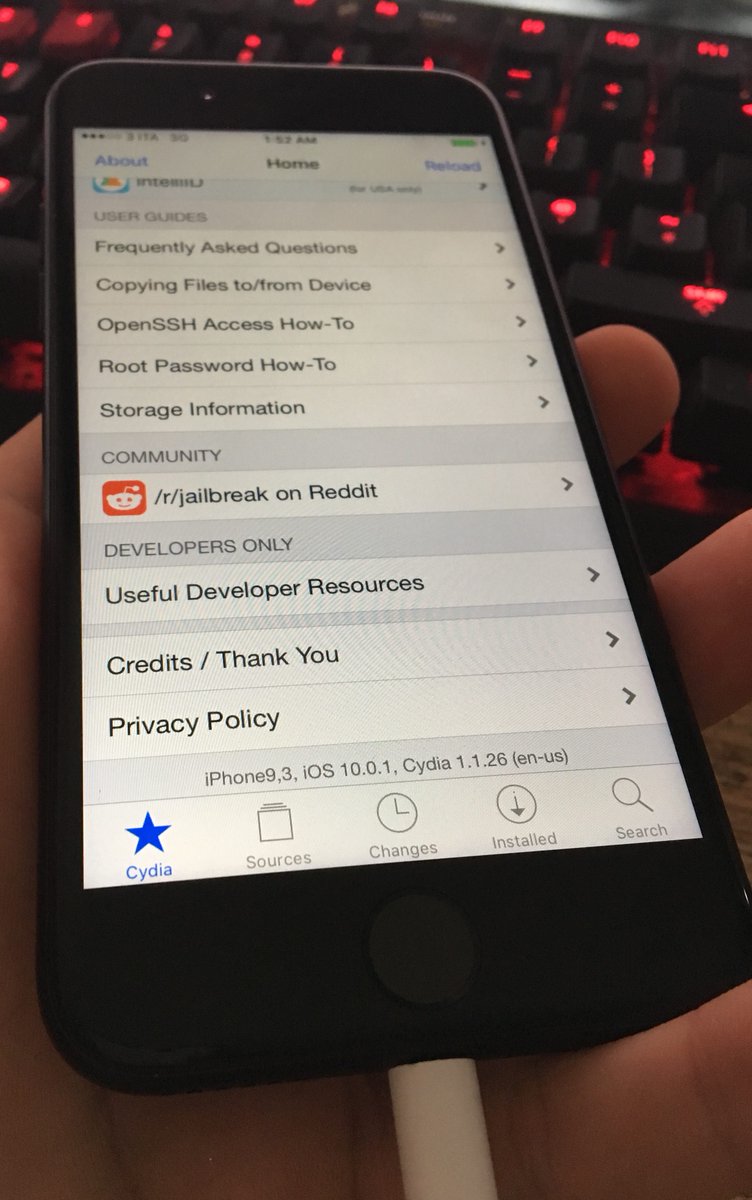 Italian hacker/security researcher Luca Todesco is a giant role behind iOS 10 jailbreak attempts. By now he has achieved Cydia Download on iOS 10 with three successful demonstrations.
The video "YaluX" is Luca's first work on iOS 10 jailbreak that trialed on the final iOS 10 beta. And his proof on iOS 10 Cydia download then came through another demonstrative video showing Cydia substrate support for iOS 10 being on the final iOS 10 build. For that he has followed a semi-untethered jailbreak dropping old 32-bit range just like Pangu recent updated iOS 9.3.3 jailbreak.
The most recent jailbreak is once again from Luca that proves Cydia iPhone 7 only days after iPhone7/7 Plus set for sale. Though a tweeted picture Luca has proven Cydia version 1.1.26 (en-us) running on an iPhone 7 that comes with the model number "iPhone9,3". As for the picture iPhone 7 is running on iOS 10.0.1 which is the previous to iOS 10.0.2.
Identical to the previous cases Luca keeps the exploits only to him this time too. Like jailbreak legends iH8snow (Canadian developer demonstrated iOS 10 jailbreak) and i0n1c we cannot expect tool releases from Luca too rather than getting Cydia install possibilities. In that way, he encourages teams like Pangu to come with an official solution.
---
Pangu/PP Jailbreak for iOS 10.0.2 Cydia Download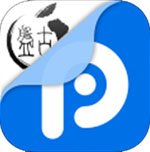 Taking the stage time at MOSEC Pangu demonstrated iOS 10 Cydia download. Knowing that Pangu/PP jailbreak hard operational on iOS 10/iOS 10.0.1/ iOS 10.0.2 jailbreak we could largely believe Cydia iOS 10.0.2 update soon from Pangu. So once the tool is confirmed we assure you to share all genuine download links from our site.
Appreciation to Pangu/PP jailbreak long-term effort we have a working jailbreak iOS 9.2-iOS 9.3.3 that only run across 64-bit device range. It is a semi-untethered jailbreak which results a full functional Cydia Download iOS 9.3.3. As to the demonstrations at MOSEC, Pangu 10 could be Pangu/PP jailbreak next task. As to the way Pangu finds exploits working a date will be set for the Cydia download iOS 10.0.2/iOS 10.0.1/ iOS 10.
For Consideration: Pangu 9.3.3 currently work for iOS 9.2-9.3.3. But it is no way usable for version above iOS 9.3.3. In that way sit tight to your current jailbreak rights if you do value keeping Cydia Download. If you upgrade to iOS 10.0.2 latest or any version above iOS 9.3.3 you will lose your Cydia rights. So stay with your jailbroken iDevice until Cydia iOS 10 is confirmed.
---
Team TaiG on iOS 10/iOS 10.0.1/ iOS 10.0.2 Jailbreak
Team TaiG is credited for Cydia Download on iOS 8.4 with a successful jailbreak. But after that they were quite silent and found in no jailbreak release. However team TaiG is powerful rival for team Pangu. In that way they too have a good chance to come back with a working jailbreak for Apple's latest operating system.
---
Instructions to iOS 10.0.2 Cydia Install

iOS 10/ iOS 10.0.1/ iOS 10.0.2 jailbreak may drop in any time depending on the way Pangu or any other willing to work on exploits. So go through the given directions for a smooth Cydia Download.
Update via iTunes: With the given two methods for firmware updating, you might prefer OTA which is easier. But if you wish to make changes with upcoming jailbreak updates you are recommended to update via iTunes. If not OTA updated could get clashes with applications like Pangu jailbreak
Get space: Prior to jailbreak app installation make sure to remove unwanted apps and data to free enough space.
Backup: Jailbreaking make changes in the system internals. So you are highly advised to make a complete backup if you do not want your data to be wiped. You can use either iTunes or iCloud for a complete backup.
Find My iPhone: Temporarily disable "Find My iPhone".
Device Battery power: Battery power may interrupt your iOS jailbreak. So charge your iPhone, iPad or iPod Touch at least for about 50-60% battery strength prior to proceed.
---
iOS 10.0.2 Supported Devices

---
iOS 10.0.2 Jailbreak and Cydia Download
Jailbreak developers like Pangu, TaiG are responsible for upcoming iOS 10 jailbreak. With the facts standing at the moment we can keep hopes for Cydia Download updates soon on iOS 10.0.2/10.0.1/10. As always we promise you to share genuine Cydia Download links for latest iOS 10.0.2 as soon as jailbreak is confirmed.