Cydia Download iOS 13.2
---
With every single update to the Apple's operating system, we find so much to amaze. So this is the time of iOS 13.2 as the second major update following iOS 13 latest iteration. So let us take a look over how its release, features going to update together with iOS 13.2 jailbreak and Cydia news.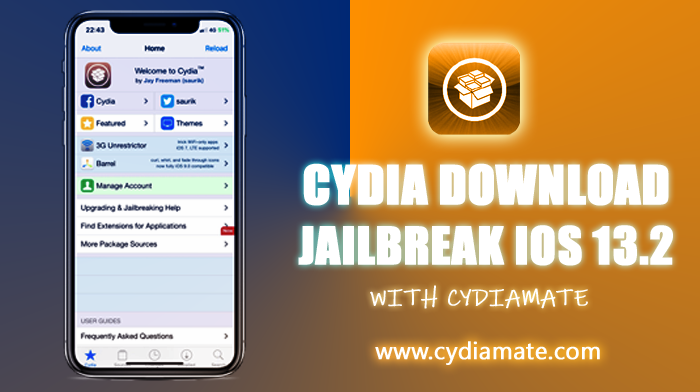 Download iOS 13.2 or jailbreak?
You can Download iOS 13.2 now in its latest beta 2 by signed into official Apple beta testing program. While it is accessed over the air, it brings more features and functions in addition to Deep fusion, Siri message announce feature, iPadOS changes in settings and more. Simply, it is going to bring so much to feel amaze with iOS 13.2. But will that be a reason over iOS 13.2 jailbreak? Not at all, we are already into iOS 13.2 Cydia Download and jailbreak updates.
---
Cydia Download App

---
What is new in iOS 13.2 beta 2?
Just as expecting, Apple is trying to make your iOS 13 experience better and better by bringing more supporting updates. iOS 13.2 going to be the next major update in the line comes with more features and fixes updates. And it is more confirmed with the second beta recently updated. Let us see what they are.
Brings more than 60 new Emojis as previewed back in July

Features a new Emoji picker to select from multiple skin tones
New feature to easily remove apps from the Haptic Touch menu on the Home screen
Support for a new Siri setting to delete history of Siri and dictation
Rearrange apps is now changes as "Edit Home screen"

Supports for adjusting video recording settings now from camera app on iPhone 11 and iPhone 11 Pro
Addition to these significant changes, you could find iOS 13.2 with improved speed and stability. It will bring fixes to reported issues too making your whole iOS 13.2 experience free of troubles.
Should you Download iOS 13.2 or stay with iOS jailbreak?
iOS jailbreaking is required when you are not happy with what you have on the stock iOS frame. So if you are already with jailbreak benefits, it is not worth giving up for the new update iOS 13.2 as jailbreak is more beneficial for advanced changes on iOS. Then before upgrading iOS 13.2 make sure your requirement. If you are into iOS jailbreak, you should stay on the lowest possible firmware. But if you think upgrading the firmware is necessary to boost the performance and have a stable run, you must focus on iOS 13.2.
---
Rumors and predictions for jailbreak iOS 13.2
Since it is one of the latest iOS versions, it would be great having a jailbreak tool for Cydia download iOS 13.2. But it is a pity to remind you that we cannot reach a breakout that soon for such a new iOS update. Since iOS 13.0 is the starting point of the array, having a tool for iOS 13 would be good to hear at least to confirm the possibility of jailbreak iOS 13.2.
As we captured from researchers and hackers, the only closest detail about jailbreaking was Checkm8 exploit that proudly presented by Aix0mX. But it too was about jailbreak iOS 13.1.1. As appeared, Checkm8 capable to support devices starting from iPhone 4S to iPhone X. Although it is not a direct jailbreak application, as known to be, it can use to develop an advanced utility that even supports almost all devices with A5 to A11 type hardware kits. Since this is not about the software and that can patch with an update, we guess devices running whatever further iOS version but surround A5 to A11 hardware part will surely be able to reach proper jailbreak tools if a hacker agrees to use the certain exploit for public releases.
However, for at the moment, it was just the second beta of the testing array, hackers will not stand against to launch a jailbreak to the audience that shortly, which means we should patiently stay there till the end of betas and welcome the major release before anything else.
---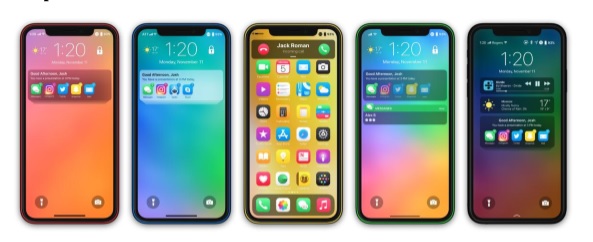 What is the latest jailbreak tool?
As we all know, Pwn20wnd and Electra are the two teams who recently launched their jailbreak app tools. They are Unc0ver and Chimera orderly. But there you should carefully go through for they can only support from iOS 11 to iOS 12.4. And not any single detail confirms that one of those or both tools will support jailbreak iOS 13.2 or any version related to iOS 13.
Though it is not about iOS 13.2, we welcome you all those who could not go through iOS 12.4 jailbreak to check out Chimera and Unc0ver if you are with a compatible iOS version.