Mojo Installer App Download
---
Mojo Installer is a super supporting third party app installer for iPhone, iPad and iPod users. So if you are worried having no iOS jailbreak access on your iDevice, this could bring the solution being the most favorite Cydia App installer. You can have Mojo Installer for free and get with thousands of apps, modified games, tweaks and more. So start enjoying your iOS device with everything you love to download from Mojo for free.(Twitter)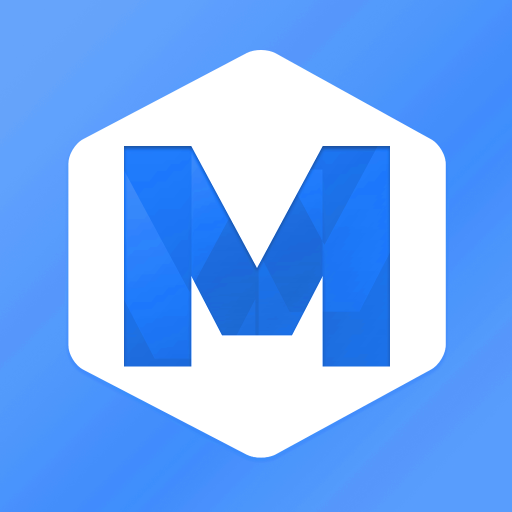 Download Mojo installer
If you are seeking for the best Cydia alternatives, you must be really hungry about getting more changes on what you already have. And there, Mojo installer is a smart option to rely, with packed of many useful downloads. So you can get more features and functions aside what you already have with the stock iOS apps. And in this program you will find content under different categories as,
Modified Apps
App store apps
Tweaked apps
Cydia store apps
But for that, you need to have Mojo installer Dowload. Then let us take a look at how it is managed orderly.
How to Download Mojo Installer?
Installing Mojo App installer is easy and time-saving. It only required a few easy steps to follow here to have the complete installation. So here we go.
Go to Safari browser from iOS and continue with the download button.
Then "Allow" the configuration.
Follow "Install" and get the configuration profile installed on the device.
Once your Settings app is opened, tap the link and continue to install the profile.

In case if it required, enter the passcode and continue.
From Safari browser, tap on "install Mojo" and then confirm with "install" orderly.
While that will direct through setting once again, follow through Install > Next and then tap on Done to complete installing Mojo properly on the device.
Note: In case Mojo App Installer denies the access even after the installation, there must some errors with the installation. So make sure you repeat the steps orderly to have fine access
How to fix Profile installation failed issue?
This profile installation failure is one of the most reported issues with Mojo installer. And this is quite possible when Apple servers are overloaded with traffic. So as the simplest solution, you are recommended to keep the device rested for some minutes and then try back the installation. But in case if you still get the trouble as it is, you have some simple steps to follow as these. This is about clearing your device cache and browsing history.
Enable Airplane mode from the Apple device.
Follow Settings > Safari > and continue through Clear History & Website Data.
Then confirm with Clear History & Data.
Now you can disable Airplane mode follow with the installation once again.
Note: we here recommend you to keep the device rested for several minutes before you are trying back with the profile installation. When you are ready, follow the step guide for the correct installation.
---
Best repositories of Mojo Installer
As we all know, repositories are the places where we can find out applications in app stores. Thus, Mojo Installer too has several repos to work with. Here is a couple of their list.
kennethdev.mrepo.pw
mojo.mrepo.pw
cole.mrepo.pw
msdevs.mrepo.pw
---
Features of Mojo Installer
Since there are thousands of third-party app stores in the market, there should be top reasons why we suggest you Mojo Installer as one of the best. Here they are.
The device does not need to jailbreak and install Cydia
Users do not need to accomplish special requirements to install Mojo Installer
It is not complicated to install though being a third-party app store
Mojo Installer is a simple and plain application. It supports for newbies as well
There is a huge collection of packages
It has "Quick Search" as a special option to easily find out applications
Mojo can work offline. So the device does not require Wi-Fi connection
The unique tool "Package History" can track all your downloads through Mojo
Mojo lets you access some further hosts as well to collect more applications
It supports more than 3 languages including default English
It can simply remove from the device completely without junk files
---
Mojo Installer Vs Cydia Download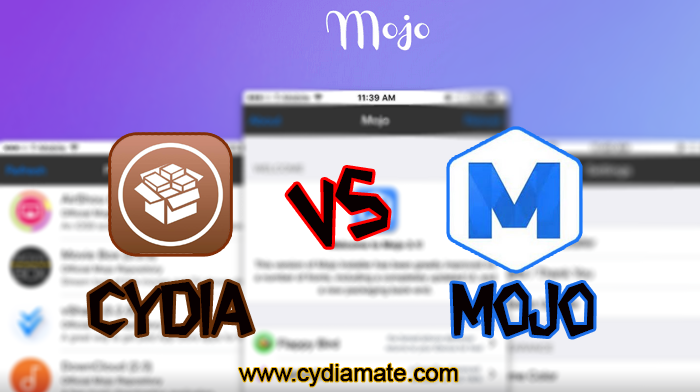 Cydia download is the unofficial third-party app store that jailbreak users can encounter. But Mojo Installer welcomes both jailbreak and unoccupied platforms. Using Mojo and Cydia, users can reach similar content. However, still, there are opposing views as follow.
Compatible iOS versions - While Mojo installer lets you work with whatever app in whatever iOS version, jailbreak is a requirement to use Cydia tweaks. Moreover, many older tweaks are no longer support recent iOS versions as they have not been updated.


User-friendly UI - There is no doubt the easiness of Mojo Installer and its graphical user interface than Cydia app store. Find out apps with special options make it easier than ever. Users can download the Mojo app and simply install it to the iPhone or iPad. It does not require jailbreak status or any other special permission. Since the user interface is plain and simple, you do not need to go through separate guidelines.


Features - Because of the special jailbreak permission, Cydia surrounds a heap of amazing features. Users with Cydia download can go through non-stock applications as well. But, when you are with Mojo Installer, it is only about modified editions of those stock apps. Thus, you cannot accomplish anything you wish like trough Cydia tweaks. Your performance will be limited to those modified versions.


Free and paid apps to purchase - Users can download both Cydia and Mojo installer for completely free. When you enter both app stores, you will encounter free and paid packages that you can collect as you prefer. So you have to pay when you buy premium apps as you prefer even with Mojo or Cydia.


Warranty - Jailbreak and download Cydia are completely unauthorized fulfillments. In accordance with the clarifications of Apple, they are warranty avoidable functions. But jailbroken users can simply remove Cydia using popular methods like Cydia eraser and iTunes. But when you are with Mojo installer, it is completely free from whatever above. Therefore, it is safe and sound at all. The device will not face warranty void issues. Whenever the user needs to get rid of Mojo Installer, there are only a few clicks to say goodbye.
---