Cydia Download iOS 13.1 - iOS 13.1.2
---
Making iOS 13 short-lived in the position latest, iOS 13.1 is released. About a week latest from iOS 13 release, we find iOS 13.1 as the first major software update to the iOS 13 platform in major concern to resolve some reported issues so far from the times of 13. The update does not carry plenty of new features as its focus is on correcting some bugs since the launch of iOS 13. But there are new features to count too. So let us take a complete review of new iOS 13.1 together with iOS 13.1 jailbreak updates.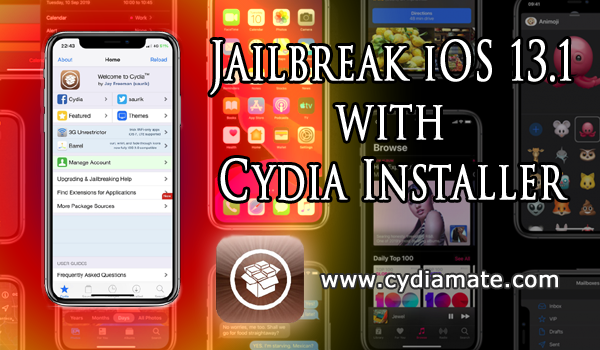 iOS 13.1 Download on iPhone and iPod Touch
Apple started testing iOS 13.1 as the first major iOS update for iOS 13 platform even before iOS 13 launched. And this is a surprising act by the Apple Company as they have never released a point update so far even before the major update launched. So anyone on 64-bit iPhone or iPod can now Download iOS 13.1 over the air or through iTunes. And it is a free update as always which brings back some features of iOS 13 which were dropped during testing.
---
Cydia Download App

---
What are the significant iOS 13.1 features?
iOS 13.1 is not an update focuses on major features and updates as it comes fixing various bugs reported since the release of iOS 13. But Apple is not missing to amaze fans around. So let us take a look at iOS 13.1 features.
Shortcuts Automations- With automations in the shortcuts app you can make things easier. You can create home and personal automations with used the shortcuts app to run certain actions under various conditions. So it comes a useful tool here that makes your shortcuts app smarter
Share ETA- This is a feature removed during iOS 13 beta testing. It supports users to share the estimated time of arriving at a certain location. You can share it with friends, family or whoever giving them access to track/ follow up throughout the trip
New Volume indicator- iOS 13.1 is bringing a new Volume indicator to show which type of device is connected to the device. So think like you are connected to headphones, AirPods or any other audio device, you will find the Volume indicator on screen with match to the connected device. so it comes unique with your device connection
Audio sharing- This has introduced in iOS 13 covering all Beats Headphones featuring H1 and W1 chip. So it comes smartly supporting multiple headphones to connect to a single iPhone and expand audio sharing to different stages
Tweaked HomeKit icons- HomeKit icons in iOS 13.1 appear more realistic and detailed. It includes new reading goals options to PDF files, change to bran Nike and more tweaks
Design updates to Emojis- iOS 13.1 brings some design updates to a number of Emojis by changing colors, correcting some errors and making more updates. As to the updates, Apple has updated all together 24 Emojis here in iOS 13.1 and many of them are important and looks useful
Together with the big updates above, there are more updates and changes coming with iOS 13.1 software update. And its biggest part goes to bug fixes as iOS 13.1 comes fixing many issues to give away a better iOS experience to the user.
Would you like to say what the most arresting feature of iOS 13.1is you are excited to take a look?
---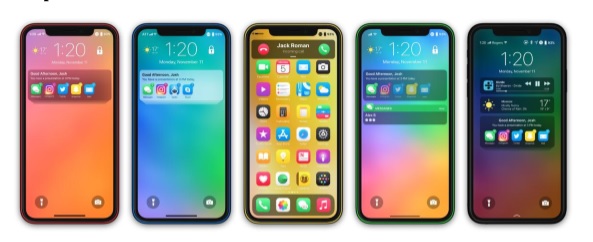 iOS 13.1 jailbreak and updates
iOS 13.1 has a number of security updates over previous iOS 13. iOS 13.1 jailbreak may be something hard to reach at this stage with its improved security standards. But with iOS 13 jailbreak we came to see at different stages, we could still have hopes on the future iOS jailbreaking.
The very first iOS 13 jailbreak came from the developer @iBSparkes on iOS 13 beta 1. And then, Todesco came following him showing possibilities to Cydia Download iOS 13 focusing early betas. Not only that, he also came showing a WebKit-based software bug at work on iOS 13 beta 8 successfully reaching code injection, remote code execution and local privilege escalation.
iPhone 11 Jailbreak demoed by @iBSparkes
In the jailbreak community we find various names. But developer @iBSparkes is one of the must-concerns who came with a number of exciting updates recently. His latest work reveals iPhone 11 jailbreak with support to tfp0 exploit. Releasing a new twitter update, he shows tfp0 exploit on the latest A13 equipped handset. And for the interesting fact, this is all same tfp0 exploit he has revealed earlier on iOS 13 beta 1. So it sounds so positive from his side although it is yet uncertain about the release of a new jailbreak tool.
iOS 13.1 is a big topic as long as concerned to security and fixes. So what will be the state of iOS 13.1 jailbreak? Let us wait for all the updates.