Sileo App Download
---
For iOS users, Sileo is a new jailbreak app store that brings the best value for all jailbreak changes you made. Team Electra is working on the project naming Sileo App store an alternative to Cydia. So this fills the gap Cydia takes to update accordingly the firmware need. So no need to wait for Cydia as Sileo App is now coming as the best alternative after jailbreak iOS. For iOS 11 to newer, Sileo brings up the compatibility targeting all the 64-bit devices. And it is a perfect replacement for Cydia with full of surprises for jailbreak fans.

How to Download Sileo?
You can now Download and Install Sileo on iOS 11, iOS 12 and also iOS 13 with the jailbreak tool updates came regularly. So check out the following updates.
CheckRa1n Jailbreak: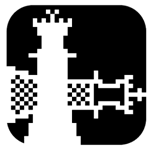 Checkra1n jailbreak is the latest jailbreak tool update in the community through which iOS 12.3 to upper has jailbreak privileges. So luckily, checkra1n offers iOS 13 jailbreak and Sileo compatibility along with the latest jailbreak update. The tool flows in a semi-tethered way with only support through Mac at the time.
Chimera Jailbreak:
Chimera jailbreak is a complete iOS 12 jailbreak with support to install Sileo on all iOS 12 jailbreakable devices. The tool runs a very smooth jailbreak process with Sileo installer support for further tweaking.the app reports no crashing, bugs or any major failures.
Unc0ver Jailbreak: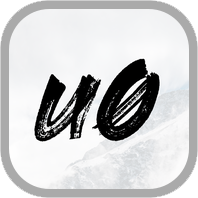 Unc0ver jailbreak iOS 12 is another successful jailbreak that supports installing Sileo. It can be easily downloaded on the device soon after the jailbreak is completed. So follow up on the steps. And this is doing by adding a new repo in Cydia as follows.
Go to Cydia and refer through sources
Tap edit and then the option to add
Use one of the URLs to add the repo http://www.pixelomer.com repo or https://samgisaninja.github.io
Add the repo and then type Sileo installer in the search tab
Tap install Sileo and then confirm
Then tap on "Restart Springboard"
Now you can access through Sileo from Home and you will find both Cydia and Sileo on the Home screen
Electra Jailbreak:

Go to Cydia on the device and tap the Sources
Scroll down for iOS Utilities for Electra which is the default Electra Jailbreak repo
Tap on the package for Sileo (Beta)
Install and take a few seconds. When the installation is over, continue with Restart Springboard
On the home screen, you will now find the app icon for the jailbreak store, tap to launch it
Using Sileo IPA File:
Download Cydia impactor into Mac or Windows PC
Download the IPA file
Go to Cydia impactor, connect the device and wait for the detection
Drag the IPA file into the Cydia Impactor interface
Now enter username and the passcode
Click "OK" and agree with the Expired Certificate warning
When done, the jailbreak app store is ready to use
How to add a Repo on Sileo?
First of all, you have to go to the Sources panel which is at the bottom of the screen
And then tap on the plus mark at the top right corner
The Repo URL should enter into the specific space and enter Add Source option to continue
Install and uninstall apps from Sileo
Those who wish to remove or delete the Sileo App from their device do not have to waste their time. All you have to do is un-jailbreak your jailbroken iPhone or iPad and simply say goodbye to Sileo. Check our recommended step guide for more info.
---
Should you download Sileo?
In this part, we want those fellows in doubt whether it is good or bad to deal with Sileo to know a couple of highlighted pros and cons behind the app.
Pros
Sileo does not ask further configuration for whatever Cydia Repo, it compatible with all repositories
Since interfaces are similar to Cydia, add tweaks is not complicated
Developers of tweaks can arrange their produces simply in the jailbreak store
Sileo will filter those tweaks cannot apply on devices running iOS 11.0 or later right away
Simple and plain user interface
This is the fastest unofficial third-party app store even than Cydia
Those who wish to purchase Cydia stuff still can reach them without any bother
---
Cons
Jailbroken devices prior to iOS 11.0 cannot use Sileo as the jailbreak app store
It is a limited app store for 64-bit devices
Testers and developers may face problems because of removed unsupported tweaks
---
How to Pronounce Sileo?
Google translator confirms that Sileo literally stands for "Restart" in Latin. The accurate pronunciation of Sileo should be "Silly-O".
---